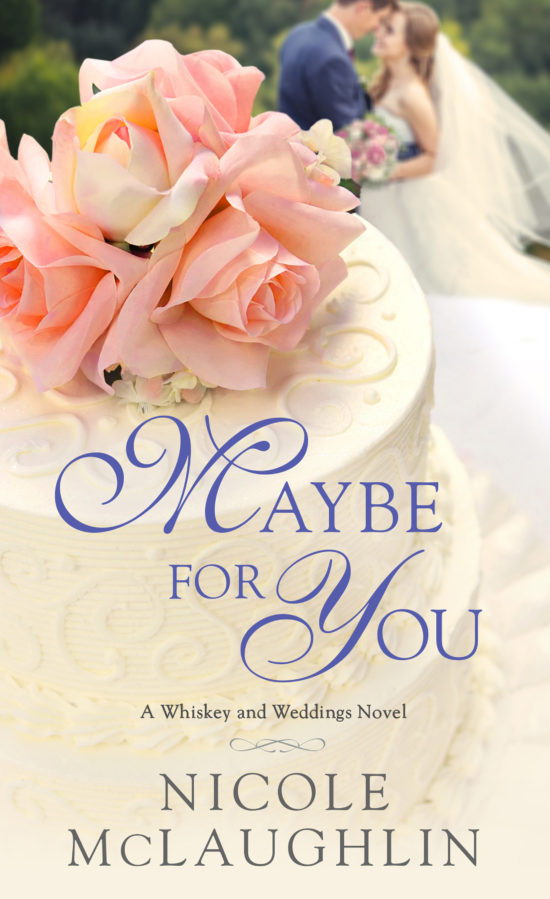 Book 3 of Wiskey and Wedding Series
Even though this is book three of the series, it didn't really feel like it. To be honest, I didn't realize that it was part of a series until I went to the author's website.
To say that Alexis Parker had a bad year is an understatement–she lost her fiance to a helicopter accident just months before their wedding. Both her and her fiance are in the military. Alex in the Army and Nate is–was in the Air Force. The plan was to have a short leave where the two could get married in Alex's hometown before spending a year long joint deployment in Italy.
Instead, Alex is heading to Italy alone. The only saving grace is Italy does have any memories of Nate. She went to visit all of the places they planned to go. Any time she was emotional, she messaged Jake, her brother's business partner and company playboy. The entire year Alex was in Italy, she was messaging Jake through Facebook Messenger. They didn't go more than three day without communicating to each other. Jake was Alex's rock–her sounding board. But now her deployment is over, she's coming home. For how long? Who knows? Ok, she does but no one else does. She has already interviewed and accepted a position in the CIA in Arlington Virginia. Halfway across the country from her brother who has raised her since her mother and father died.
Jake is picking Alex up from the airport. He has never been so nervous in his life. He keeps rubbing his hands across his jeans. Most of their conversations have been superficial on his end but he listens to Alex's feelings and emotions. He knows that she still loves her dead fiance. But that doesn't stop him from dreaming about her. Wondering what she's doing. Now, she's in the same town. It's awkward. Jake wants more from Alex. He wants what his best friends have–a stable relationship. Ha! That's funny from the resident playboy. The next promotional tour for their whiskey label is about to begin. Jake is grateful. He needs to get away. Jake feels underappreciated and sometimes stupid. All he does is marketing and social media while Dean runs distribution and TJ does the finances. Alex suggests that she tags along with Jake. She wants to travel more and get out of Dean's house more. Dean being in the happy-couple all over the house with his fiancee.
The more time Jake spends with Alex, the more he's falling for her. He doesn't turn Alex down when she asks for a fling during the tour. But Jake gets more than he bargained for. Alex is almost scared away from a revelation. How can Alex have a relationship with Jake when she still loves Nate. Will Nate's ghost ever leave her alone?