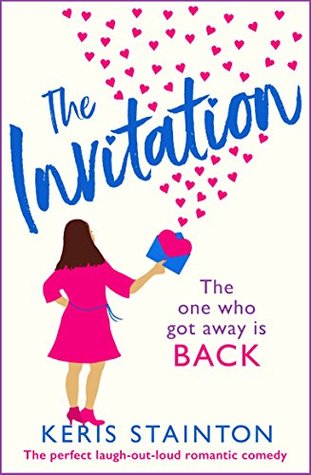 This novel focuses just as much on body image as it does on the romantic notion that a person can find that "one who got away." Piper James is body positive blogger. She focuses on having a healthy body image over healthy living. Yes, Piper is considered "chunky" or "fat" but she works out and maintains a healthy lifestyle. Piper works for a record label in the legal department. But that is not how she lands herself on
Hey UK!
 morning show debating the differences between dieting and maintaining a healthy body image. After her television premier, Piper hears from her high school crush, Robbie Kingsford. She again runs into Robbie at the Starbucks in her hometown of New Brighton when she has to rush home due to her great aunt falling ill. Rob invites her to return home for their high school reunion in a few weeks.
But Piper never wants to return to her old stomping grounds. There are too many memories in New Brighton for her. She can see her parents ghosts almost everywhere in New Brighton. She also hasn't dealt with the fat shaming from her childhood either. Rob just wants a chance to be with his high school crush–Piper.